Please donate now to help fund our work
Les Feldick; Tithing was Nailed to the Cross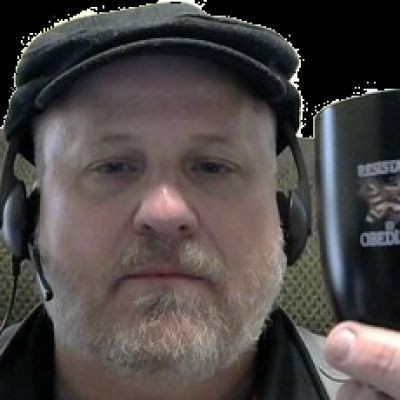 2 Thessalonians 2:14​ - 3:18​
Once you get a taste for the Word and understand how thrilling it is to compare Scripture with Scripture, the Book just comes alive. That's what we like to hear—that they're getting into the Book and seeing what the Word of God really says.
If you will come back with us to II Thessalonians chapter 2 verse 16 where Paul writes:
"Now our Lord Jesus Christ himself, and God, even our Father, which hath loved us, and hath given us everlasting consolation and good hope through grace," Now there again is a good indication that God the Father and God the Son and God the Holy Spirit—even though He's not specifically mentioned—that is the triune Godhead as Paul calls it. Again, I hope that no one will ever misunderstand the Grace of God, the unmerited favor. God didn't have to do anything for us, but He did because of His Grace.
Do you know what God could have done? It wasn't Grace as Paul lays it out. But, nevertheless, as an attribute of God, it was His Grace that didn't give up on fallen man.
Didn't God have every reason in the world to give up on the Nation? Can you imagine Israel offering their little children to the fire god Moloch and casting them alive into that white-hot idol's arms? Israel! Not some pagan nation. Well, what's the other word for mercy? Grace!
Grace! That unmerited favor of God. So verse 17 then, with this understanding of the Grace of God.
"Comfort your hearts,…" Knowing that you can never measure up? That's a life of misery. But I don't have to worry if I measure up. The Grace of God has totally taken care of your complete spiritual need by your faith in that finished work of the cross. Verse 17:
II Thessalonians 2:17​
good word and work." Again, as we saw a program or two back, after salvation what does God expect? A life of service. A life of good works. Now let's go into chapter 3.
Now verse 2:
"And that we may be delivered from unreasonable and wicked men:…" We've got to be reminded of this from time-to-time. So here Paul is defending his apostleship. II Corinthians 11:22​
Now verse 23:
Underline that word more.
24. Of the Jews five times received I forty stripes save one."
Do you realize that most healthy, strong men could not live through the thirty-nine stripes? II Corinthians 11:25​-27
In journeyings often, in perils of waters, in perils of robbers, in perils by mine own countrymen, in perils by the heathen, in perils in the city, in perils in the wilderness, in perils in the sea, in perils among false brethren; 27. What would the average man have done? It wasn't that God didn't hear his plea. What did God tell Paul back there in II Corinthians chapter 12 when he asked that the thorn in the flesh be removed? Our Lord said, "My Grace is sufficient for thee." Now the next part of the verse:
II Thessalonians 3:2b
"…for all men have not faith." What's Paul saying? So most of the people that Paul dealt with were unbelievers. They were men who had no faith and had no concern about what God said. II Thessalonians 3:3
"But the Lord is faithful, who shall stablish you, and keep you from evil." Remember, Paul is writing to people just recently out of paganism. Everywhere Paul went; this gross, wicked, immorality was everywhere. The largest percentage of these people practiced it. II Thessalonians 3:4
Galatians 5:16​-17a
So you have warfare between the Spirit side and the flesh. I've never done much canoeing. The Christian life is the same way. So Paul tells us:
Now verse 18 and here's the flipside.
Galatians 5:18​
"But if ye be led of the Spirit, (and are controlled by the Spirit) ye are not under the law." Now verse 19 and these are the things that Paul warns his believers to be against.
Galatians 5:19​-21
The life of the believer is:
Galatians 5:22​-23
Meekness, temperance: against such there is no law." Why? My, we wouldn't need government codes or a whole library full of law if people could live the fruits of the Spirit, would we? I Timothy 1:8
"But we know that the law (the Ten) is good, if a man use it lawfully;" In other words, don't make someone say, "If I keep the Ten Commandments then I can be saved." Now verse 9:
I Timothy 1:9
To counteract the people that are breaking the laws that are already on the books. Now coming back to what Paul says in II Thessalonians chapter 3—that when we have these things that Paul commands, it's not a system that you do this or that if you want to be saved. But rather, here is what God expects of us as blood-bought believers after we're saved. And I'll remind you again; those commands are never like a yoke of bondage. Paul's commands always begin with "I beseech you." Such as Romans chapter 12 begins.
Show more
---